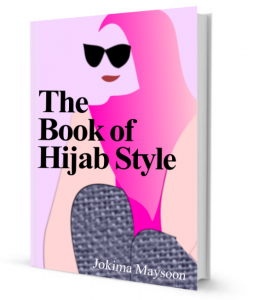 "Finally! A fashion book all about hijab style!"
I know that my posts have been few and far in between, but that's because I've been working on The Book of Hijab Style – an ebook all about, you guessed it, hijab and style!
The Book of Hijab Style is a beautiful 40-page ebook that contains an A-to-Z clothing guide, tutorials that teach you how to do basic and new hijab styles, hijab fashion tips, and more.
The Book of Hijab Style also includes two bonuses: a DIY project that will teach you how to create an Endless Hijab (a very chic and super easy circular scarf), and a guide to hijab for your face shape!
Click here to instantly download The Book of Hijab Style… It costs just $10 to download and I really think you'll love it!