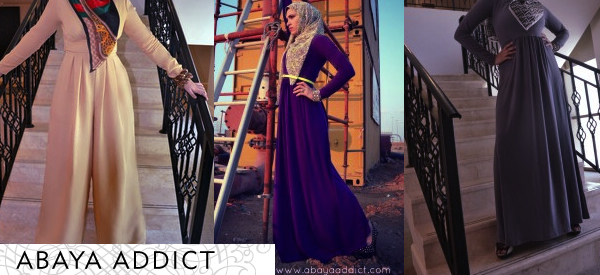 EID HIJAB STYLE : ABAYA ADDICT
I know this post is super duper late, but I want to take a moment to say that I pray you all had a beautiful Ramadan and a fabulous Eid. Speaking of fabulous, I received two beautiful abayas from Sister Deanna at www.AbayaAddict.com. She gifted me the gorgeous Snakeskin Solidify Jersey Dress (seen below); and then I ordered the Black Solidify Dress – because who doesn't need a great fitting, long-sleeved maxi dress? I ended up wearing the black dress with a Zara blazer for Eid, but I love the snake print dress… Check out the image below for how I'd wear it to an Eid party. And visit AbayaAddict.com for some of the prettiest, most flattering abayas you can buy!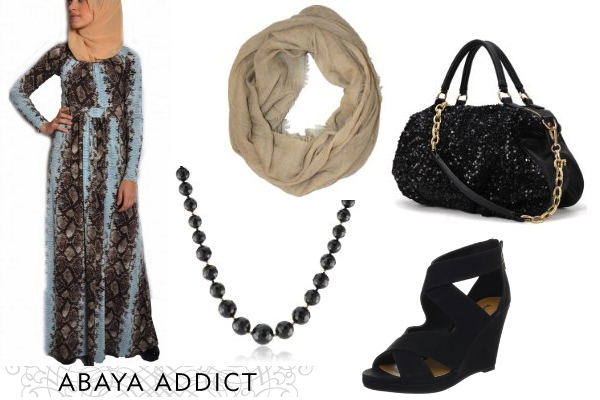 Links:
[1] Snakeskin Solidify Dress, $100. [2] Cotton Eternity Scarf, $18. [3] MG Collection Chandra Satchel, $29.50. [4] Michael Antonio Gracey Wedge Sandal, $31.95+. [5] Faceted Black Agate Beaded Necklace, $107.