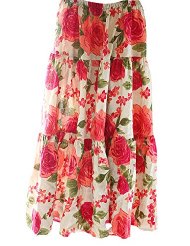 HIJAB STYLE UNDER $20 : FLORAL MAXI SKIRT
Up next in our Hijab Style Under $20 series is a flowing floral maxi skirt that would look boho-chic with a lightweight cardi and bangles, or dressy with a nice blazer. Check it out below!
Links:
[1] Floral Print Maxi Skirt by BoutiqueOrient, $19.99.