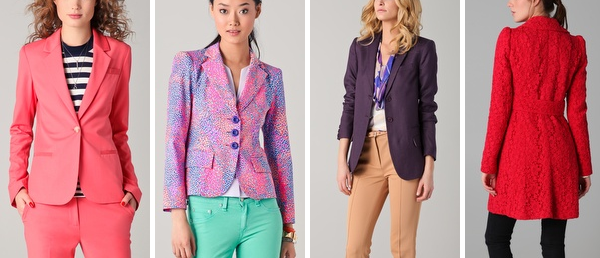 EASY HIJAB STYLE : BLAZERS
Blazers and jackets are perfect for hijabis who seek effortless style. They can add full-on coverage for those days when you're running errands and don't want to figure out 'what to wear'. They can also add a pop of color, print, or texture to basic black abayas and maxi skirts. Check out the blazers above to see what I've been window shopping for lately. Which one is your favorite?
Links:
[1] Click to view these blazers in the "Blazers" section at SB.