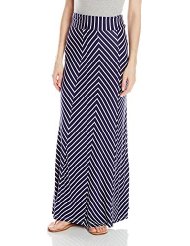 HIJAB STYLE BASICS : MAXI SKIRT #3
Today in our maxi skirt series, we're featuring one of my favorite prints – chevron. This takes the stripe and adds a little "oomph" to it. Pair this one with a solid top for an understated look, or wear it with floral pieces to add a little whimsy to your style. As always, the link is below.
Links:
[1] Chevron Print Maxi Skirt by My Michelle, $20.77+.