Do you want to always look and feel confident & beautiful in your hijab?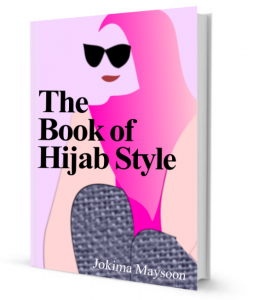 Salaam, beautiful! As Muslim women, I believe that Allah has made you and I the best of His creation – and we should always look and feel our best. Keep reading for some exciting new ways on how to do just that…
* Have you ever ….
– felt just a little uncomfortable wearing your hijab in certain situations?
– felt like you have too many clothes but nothing to wear?
– felt frustrated with trying to find Islamic clothing that's not super expensive – or super frumpy?
– felt frustrated with the lack of clothing options for your chic and savvy sense of style?
* Do you want to ….
– feel confident and beautiful in your hijab no matter where you are or whom you're with?
– save time by always having something nice to wear?
– save money by buying beautiful, affordable clothes whether online or at the mall?
– elevate your style by always finding hijab fashion – even in a swimsuit store?!
Introducing a gorgeous style guide that will help you do that and more, inshaAllah! It's called, THE BOOK of HIJAB STYLE and it's full of fun fashion advice, tips to help you look and feel your best, and beautiful illustrations.
As featured in:


Here are just a few of the things you'll discover when you download your copy of The Book of Hijab Style:
#1. How you can wear the same black abaya every single day and still look fresh & amazing! [pg. 7]
#2. Easy ways for you to look beautiful, confident and professional at work. [pg. 8 & 24]
#3. The ONE thing every hijabi must have – hint: it has nothing to do with what you put on your head. [pg. 15]
#4. A cool trick to help you find long skirts when maxi skirts are out of style. [pg. 18]
#5. The #1 Hijab No-No that you must watch out for. [pg. 20]
#6. The big mistake you won't want to make when choosing accessories for your outfit! [pg. 23]
#7. How shopping in the BIKINI section can elevate your style – Seriously! [pg. 25]

The Book of Hijab Style is a beautiful 40-page ebook that contains the following:
* an A-to-Z clothing guide to help you build or complete your wardrobe
* tutorials that teach you how to do new hijab styles
* hijab fashion tips to elevate your style
* essential info on what hijab is and how to wear it properly
* and more.
PLUS:
* a DIY project that will teach you how to create an Endless Hijab (a very chic and super simple circular scarf)
* and a guide to hijab for your face shape!

I'm Jokima Maysoon. If you've been a fan of this website for a long time, you'll know that I've been writing about hijab fashion and style for almost 10 years now. I've been featured in Marie Claire fashion magazine, the LA Times, and Muslim media like the Islam Channel. Now I'm bringing my fashion expertise straight to your computer or mobile device because I want to help you look and feel like the most beautiful woman in the world – because that's exactly what you are!

Click the 'buy now' button below to instantly download your copy of The Book of Hijab Style and elevate your style today!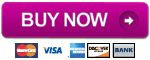 RETURNS: All sales are final because this is a digital book and there is no way to un-download the book after you purchase it. But, I really think you'll love the book and it costs less than the price of a new hijab – so you really have nothing to lose!